Oil Change

Brake Repair

Tires

Computerized
Wheel Alignment

Battery Testing
& Replacement

Scheduled
Maintenance
Contact
Schimmer Ford

911 Shooting Park RoadPeru,IL    61354

Sales   :  815-853-6219

Service   :  815-853-6169

Parts   :  815-853-6125
Service Hours
Monday 8:00am - 5:00pm
Tuesday 8:00am - 5:00pm
Wednesday 8:00am - 5:00pm
Thursday 8:00am - 5:00pm
Friday 8:00am - 5:00pm
Saturday 8:00am - 12:00pm
Sunday Closed
Dealership Amenities
Free Wi-Fi
Complimentary Multi-Point Inspection
Quiet Room
Complimentary Beverage & Coffee Bar
Complimentary Snacks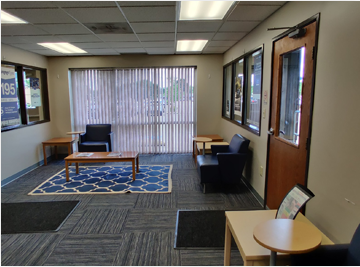 Online Service Scheduling
Newspapers & Magazines
Vending Machines
Certified Technicians
Genuine OEM Parts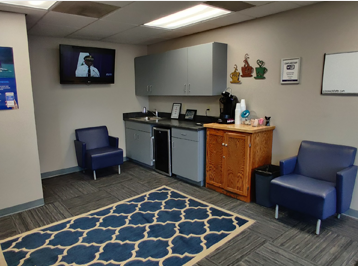 Comfortable Waiting Area
State-of-the-Art Facility
Extended Hours
Saturday Service Hours
And More!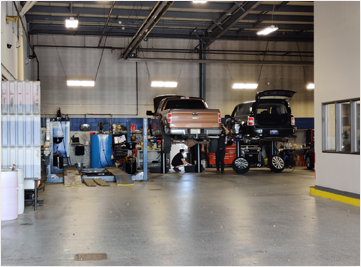 Take A Look At Why Our Auto Repair Shop Is So Highly Rated By LaSalle Peru Residents
Choosing the right auto repair shop near Peru, IL is important for a variety of reasons. First, if you want to maximize the life of your vehicle each service needs to be performed with excellence. Having highly trained and certified auto service technicians is a must. This will help ensure each repair is done properly. It will also help your vehicle run smoothly and last as long as possible. At Schimmer Ford Service Department our staff is excellent and we have been performing auto service and repair for years to residents of not only LaSalle Peru, but also from towns such as Spring Valley, Ottawa and Ladd, IL.
Not only do we offer excellence in every service and repair we do, but we also cover every type of auto repair and automotive maintenance there is. When it comes to the little things like oil changes or engine air filter replacement, our goal is to get those done quickly so you don't spend much time waiting. There are also larger, more complex repairs that we handle as well. Things like alternator replacement, engine repair, timing belt replacement and transmission replacement or repair are all automotive services we provide. If your vehicle needs it, we can do it. Also, take a look at our service department coupons for additional savings
Take a look at some of the auto repairs we perform for residents of Lowell, Dover and LaMoille, IL...
Oil Change
One of the most common automotive services is an oil change. Our technicians will drain and replace your engine oil as well as remove and replace the oil filter. This is one of the most important services you can perform for your vehicle to keep the engine in excellent condition. Depending on the vehicle and the type of oil you use, this should be done every 3,000 to 7,500 miles. Our service department will also help keep you up to date on when your next oil change is needed.
Brake Repair
Maintaining healthy brakes is absolutely essential to your safety! Brakes, like most other parts on your car, SUV or truck deteriorate over time and need to be repaired or replaced. New or gently used brakes keep your vehicle driving smooth and reduce the distance it takes to stop your vehicle. Damaged or severely worn brakes increase stopping distance and can put you and your passengers at risk. Whether you're driving through Peru, IL or in nearby areas like Ottawa, Marseilles or Oglesby, IL, stay safe by having your brake pads and brake rotors in excellent condition
Tires & Wheel Alignments
Tires are an integral part of a vehicle that rides well. In addition to that, have properly balanced tires and properly aligned wheels will help your tires last as long as possible. If your wheels are out of alignment, you will notice that your car may pull to one side or the other while driving. You may also notice uneven tire wear. This is when the tires on your vehicle show more wear on the inside, outside or in the center. They should wear evenly across the entire surface.
At Schimmer Ford Service Department we use a computerized system to make sure your wheel alignment is done perfectly. When it is complete, your vehicle will drive straight and your tires will last longer. Ultimately, you will need new tires and when you do, we can help. Not only do we offer new tires, but we will balance and install them.
Additional Services
At our auto repair shop in Peru, IL we offer every service that your vehicle may need, not just the ones mentioned above. If you drive a Ford, we offer the full suite of scheduled maintenance packages. This is one of the easiest ways to keep your new Ford or used Ford in great condition. These services also include many of the standard vehicle services like oil changes, fluid checks and filter replacements.
You will also find that your vehicle will need service or repair at unexpected times. Some examples of these types of services are water pump replacement, battery replacement, alternator replacement, replacing a timing belt, transmission repair and more. While these services are not performed at regular intervals, they will likely need to be done at some point during your vehicle's life.
One of the most important things to remember is that if you are getting your regular maintenance done, it's more likely to spot a problem before your car breaks down while driving. It's better to take care of an automotive service or repair before a breakdown happens on the road. You don't want to be driving through LaSalle or nearby areas like Lowell, Marseilles or Ladd and have a breakdown occur.
Schedule an appointment today for any of your auto repair needs and be sure to look at Ford's service coupons for additional savings!